JOURNEY INTO UNCHARTED TERRITORY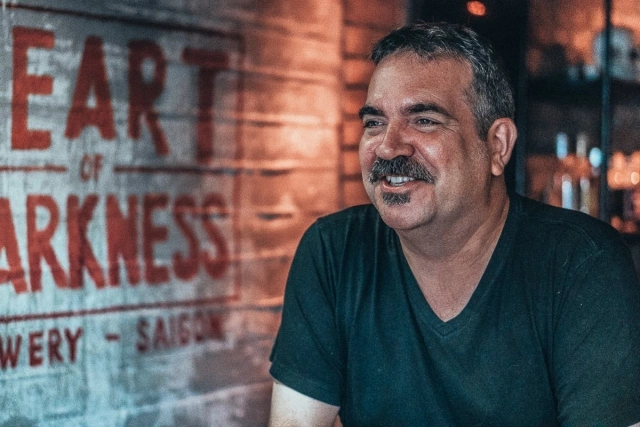 THE STORY BEGINS...
...during Founder & CEO John Pemberton's time living in New York City during the 2000's, where he fell in love with the American craft beer scene and its never-ending pursuit of quality and innovation.
FAST FORWARD TEN YEARS
... and that love materialized when Heart of Darkness was founded in 2016 by a group of friends living in Saigon (Ho Chi Minh City), with the goal of becoming Asia's premium craft beer brand.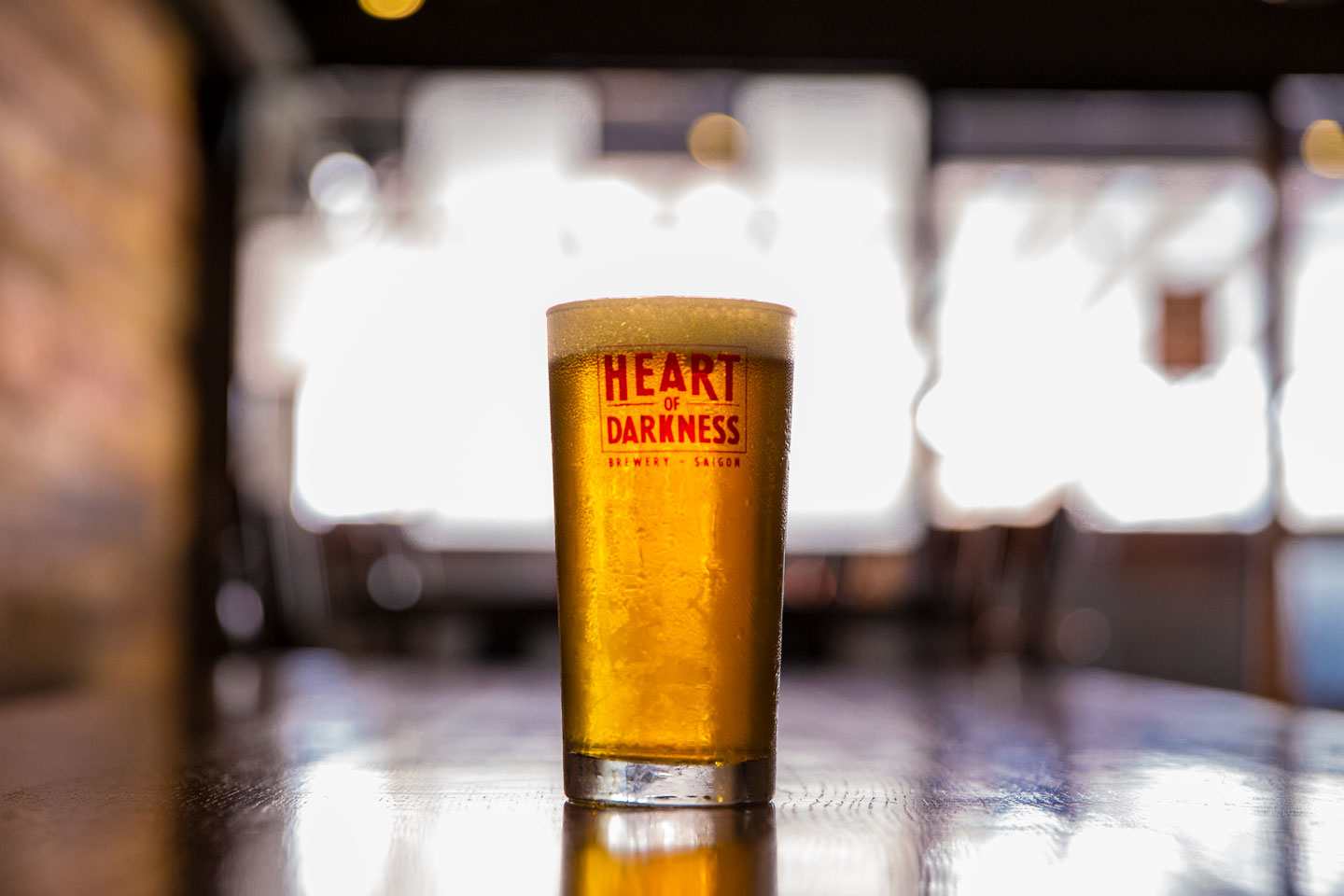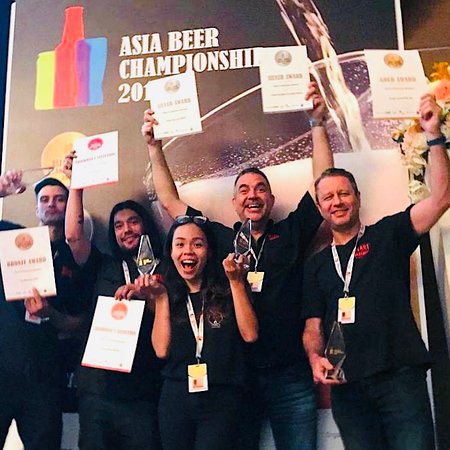 REFLECTING ON..
...those inspirations, Heart of Darkness produces over 100 new beers a year and has collected numerous medals in competitions around the Pacific rim, including Champion Pilsner (2021) and Champion Pale Ale of Asia (2022) at the Asia Beer Championships.
OUR BREWERY...
...is located 20km north of Saigon, Vietnam. We have two taprooms: Saigon and Singapore. Our beers are widely available in Vietnam and we export to Thailand, Malaysia, Singapore, Cambodia, Taiwan, Hong Kong, Finland and New Zealand.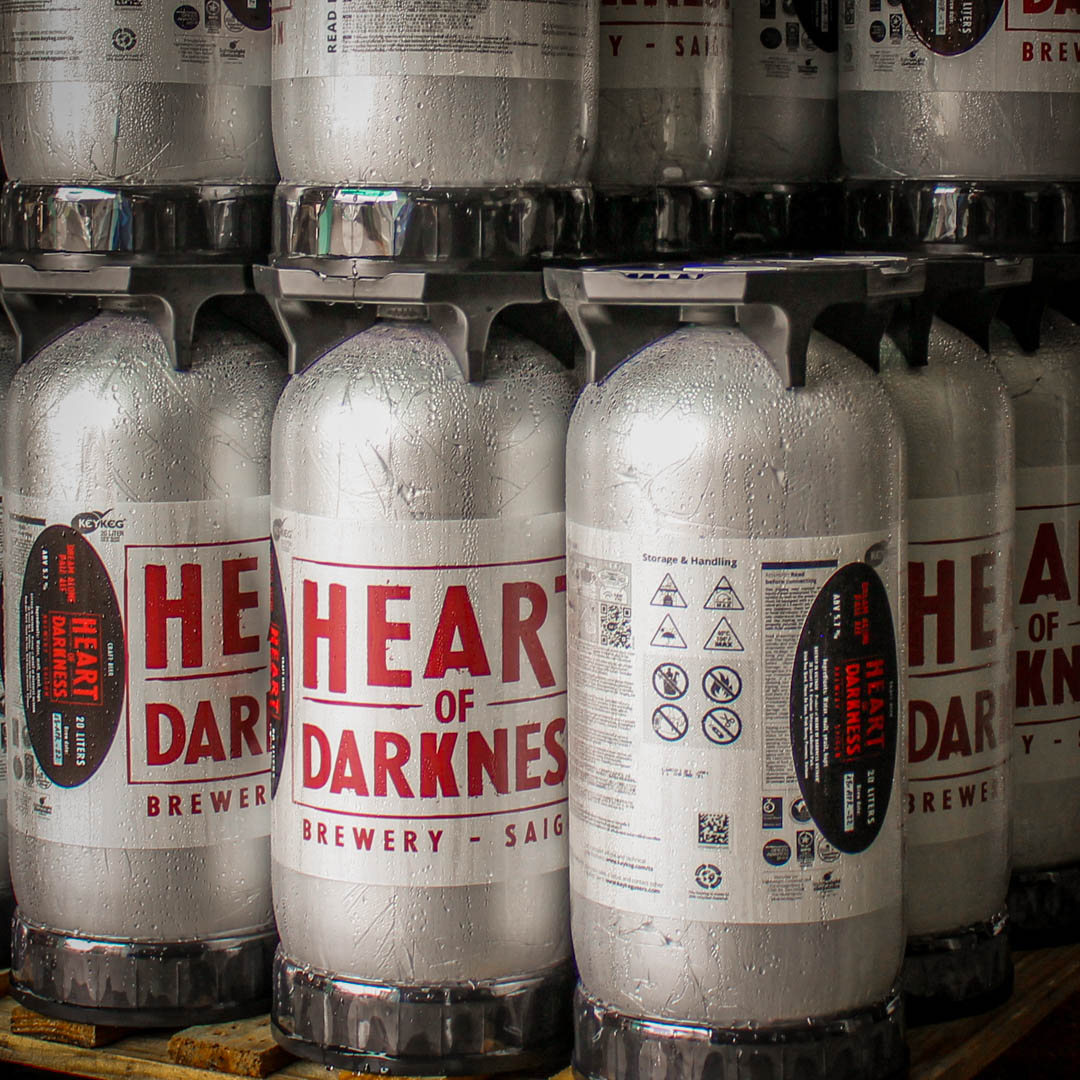 Asia Beer Championship (2021)

Fearless Trading Champion Pilsner of Asia -BiA
Gold - BiA
Gold - Kurtz's Insane IPA



Cathay Pacific Hong Kong IWSC (2019)

Gold – Merciless Phantom Imperial Stout
Gold – Loose Rivet NEIPA
Gold – The Mistress IIPA
Silver – The Island IPL
Bronze – Dream Alone Pale Ale

Asia Beer Championship (2019)

Gold – Dream Alone Pale Ale
Silver – Some Sorcerer NEIPA
Silver – Futile Purpose Pilsner
Bronze – The Mistress IIPA


Asia Beer Awards (2019)

Gold - Directors Cacao Porter





AIBA Melbourne (2019)

Bronze – Directors Cacao
Bronze – Dream Alone Pale Ale
Bronze – Loose Rivet NEIPA



AIBA Melbourne (2019)

Bronze – Directors Cacao
Bronze – Dream Alone Pale Ale
Bronze – Loose Rivet NEIPA



ASIA BEER CHAMPIONSHIP (2018)
Gold – Dream Alone Pale Ale
Silver – Some Sorcerer NEIPA
Silver – Futile Purpose Pilsner
Bronze – The Mistress IIPA


International Beer Cup Tokyo (2017)

Silver – Conquistador Mexican Pilsner
Bronze – Eloquent Phantom Imperial Stout
Bronze – Directors Cacao



ASIA Beer Cup Tokyo (2017)

Gold – Primeval Forest Pilsner